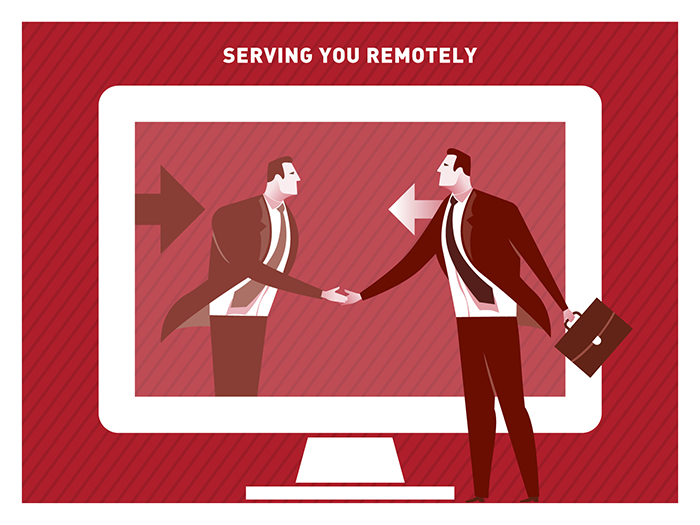 Dear Valued Clients,
We are facing unprecedented times as the world rapidly attempts to respond to the global pandemic of COVID-19.
At Lynch Insurance Brokers the health and safety of our clients and employees is our number one priority.
With that in mind, our physical office will remain closed until further notice.
However, we will be open to serve you remotely via telephone and e-mail.

While we do not expect any disruption in client service, please be aware that there will be some adjustments to our normal processes and activities.We will be unable to accept cash payments during this closure but invite you to take advantage of the following alternative payment options:
Surepay (In branch and online)

First Caribbean International Bank bill payment (Available in-branch and online)

Scotia Bank online banking (Available in-branch and online)

Wire transfers (Email anna_marie.warner@lynchbrokers.com for banking details)

Mail/Cheque Drop Box
For general queries please email us at info@lynchbrokers.com or call our office (426-5062) and use our company directory. Should you have any specific queries, please reach out to the key contacts listed below:
General Broking
kevin.king@lynchbrokers.com Ext. 150

mark.perkins@lynchbrokers.com Ext. 130

james.peirce@lynchbrokers.com Ext. 135

diana.elcock@lynchbrokers.com Ext. 127
Health & Benefits
rosemary.austin@lynchbrokers.net Ext. 131

Emergency Hotline 233-4210
Claims
Accounts
anna_marie.warner@lynchbrokers.net Ext. 123

heather.holder@lynchbrokers.com Ext. 142
As we serve you remotely, most documents will be emailed until originals can be delivered to you. We are therefore asking that you reach out to us at junisha.walcott@lynchbrokers.com and/or jeremy.simpson@lynchbrokers.com to ensure that an accurate email address is on file.
We know that working together is our best option as our nation, and the world at large, fights to contain the spread of the virus. We urge everyone to minimize their own exposure by following all preventative guidelines.
We thank you for your continued support and understanding and stand beside you as your trusted risk advisor.