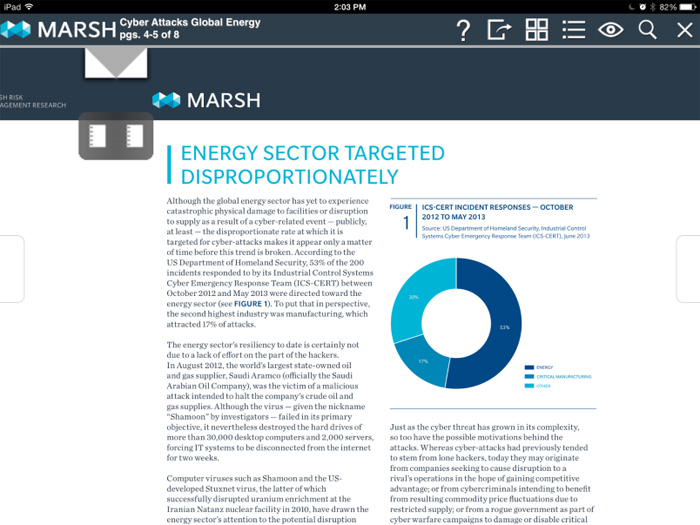 Cool and insurance normally are not typically found in the same sentence (like ever!). But our industry is finally waking up to global technological advances. We want to impact the lives of our customers by understanding needs better and growing relationships through social media. We want to help you make better decisions, capture and analyze data through targeted apps. Our industry still lags our peers but the opportunities are limitless at the pace we are going.
How cool is your risk App?
Here are a few insurance apps that I have personally checked out and give my thumbs up. Links are to Apples iTunes App Store.
In a sentence: Knowledge ahead of time
What it says it does: Marsh Risk Management Research features in-depth research and analysis on the myriad risks facing the world's businesses. Based on Marsh's comprehensive databases and original research, the series includes white papers, briefings, and in-depth analytics. A quarterly briefing highlights changes in insurance rates around the world.
Why its cool: Got to put in a plug for our Associates at Marsh of course. But if you want to know where market rates are heading to make sure your broker or insurer is on the ball. Or hear about a problem risk that could cripple your business before it happens. This is your app! Stay ahead of the game, and the largest broker in the world knows how. This one is for you risk managers, owners, CFOs or perennial insurance market buffs (we know you exist).
Link: App Link
In a sentence: Identify and evaluate how to improve your risk exposures

What it says it does: This app's primary purpose is to - develop "What if?" scenarios to see the impact of Risk Improvement Advice on a Risk Grading completed by a Zurich Risk Engineer - provide insight into how Zurich Risk Engineers assess certain operational risks and provide Best Practice advice

Why its cool: Do you want to know the impact of your property or liability risk improvements your exposure and how insurers may underwrite you? Evaluate the impact of several risk improvement opportunities whether windstorm, fire, business interruption or liability risks, compare different scenarios. Great app for risk managers, property managers, safety officers (or paranoid individuals with no insurable risk)to assess the impact of risk mitigation strategies on the business.
Link: App Link
In a sentence: Are you in the path of something sinister?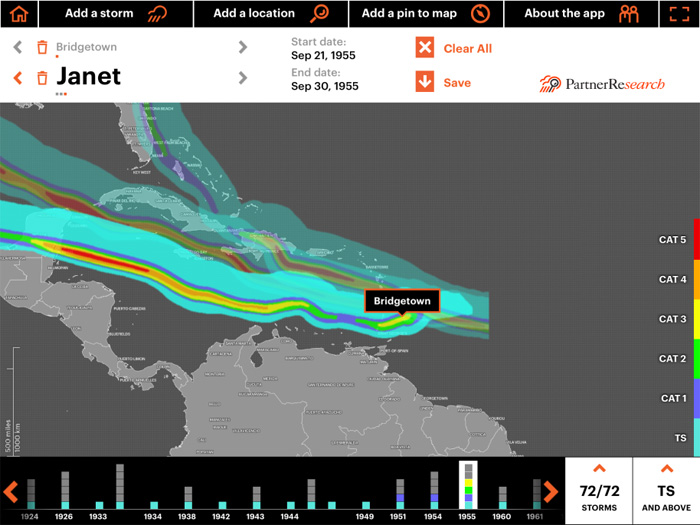 What it says it does: The PartnerResearch App provides access to expertly compiled hazard footprints of historical North Atlantic Basin and European windstorm events. Developed primarily for property insurance underwriters, insurance portfolio managers, actuaries and intermediaries, this App is a go-to reference for comparing historical footprints with.

Why its cool: Thinking of setting up new operations in Anguilla and want to know the likelihood of getting whacked by Hurricane Hercules. Check out the data on category 2+ storms there and decide to gamble on Hurricane Hercules not bothering to visit. This one's also for weather aficionados who could spend hours poring through the wind field data.
Link: App Link
Next time I will preview Apps I would like to see developed. So stay tuned or feel free to suggest your suggestions on cool insurance apps.
Contact me for more information. Phone: (246) 426-5062 or E-mail: gregoryrose@lynchbrokers.com